West Highland Dairy is based in the village of Achmore by Kyle of Lochalsh in the Scottish Highlands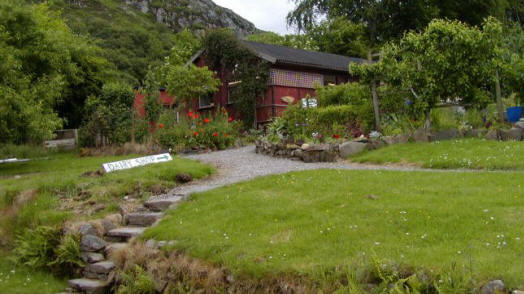 STOP PRESS! Please note that the West Highland Dairy will be closing down at the end of August 2018 to enable us to enjoy a well-earned retirement!
The dairy was established in 1987 and we have taught a great number of prospective cheese makers during the last 20 years as well as managing our own small commercial dairy business. However, we have recently decided to change direction with our business and now intend to concentrate on running our dairy training courses.
Dairy Training Courses
Dairy training courses
are therefore a main integral part of the business and can take place at the dairy or at your own premises. Courses are 'hands-on', with relevant theory to facilitate understanding. If required, courses can be tailored to your specific requirements. The Dairy also provides consultancy services, mainly product development, trouble-shooting and dairy skills' training.
Whether looking for a course for smallholding based, personal cheese making, or a course to cover commercial production, please contact us. Kathy Biss has worked in the dairy industry for a good many years and taught dairy technology at Cannington College in Somerset and Otley College in Suffolk. Her consultancy work has included a wide range of dairy products and processing establishments all over the U.K. and the U.S.A.
Kathy's book "Practical Cheesemaking" is a useful introduction to the course content and, according to past students, is easier to understand once you have completed a course.
The students have ranged from 'a bucket in the kitchen' to cheese makers in need of extra training. We are good at accommodating mixed ability groups.